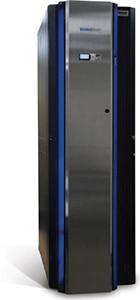 Chiller Door – RDHx
The RDHx chiller door is designed to handle a dynamic workload. It runs cold when your servers are hot, but when your servers are idle, it will dial back the amount of cooling in order to save energy. This design is possible due to the chiller door's sensor technology, which is responsible for monitoring the heat from the exhaust of the rack and react accordingly. The chiller door is an effective solution in keeping your servers cold while keeping your energy bill low!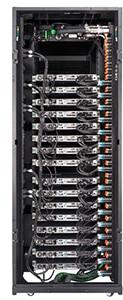 Direct Liquid Cooling – DCLC
DCLC liquid cooling is our state of the art solution in cooling. The liquid cooling system is capable of regulating the overall temperature of hardware components in a more effective and efficient manner than any air chilling system is capable of. The liquid cooling system can be installed in any datacenter with no additional infrastructure changes and can be installed in the same racks as air cooled servers. The liquid cooling system allows CPU/GPUs to be run at maximum wattage and utilizes a low pressure, redundant pumping system to keep your equipment reliably cold.