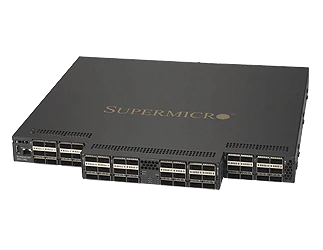 Supermicro Omni-path (OPA)
Intel's Omni-Path technology is the next generation of networking. With low latency and high throughput, the Intel Omni-Path switches offer the best of both worlds. We recommend Supermicro Intel® Omni-Path to any HPC customer who is concerned about their network performance being an issue.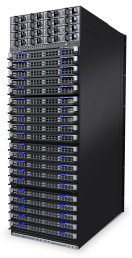 Mellanox InfiniBand (IB)
Mellanox's InfiniBand switches are another excellent choice when it comes to high speed interconnect for HPC. HPC requires low latency and high throughput in networking and that is exactly what InfiniBand offers. Supermicro HPC server platforms provide built-in Mellanox HDR, EDR or FDR adaptors or optional SIOMs.